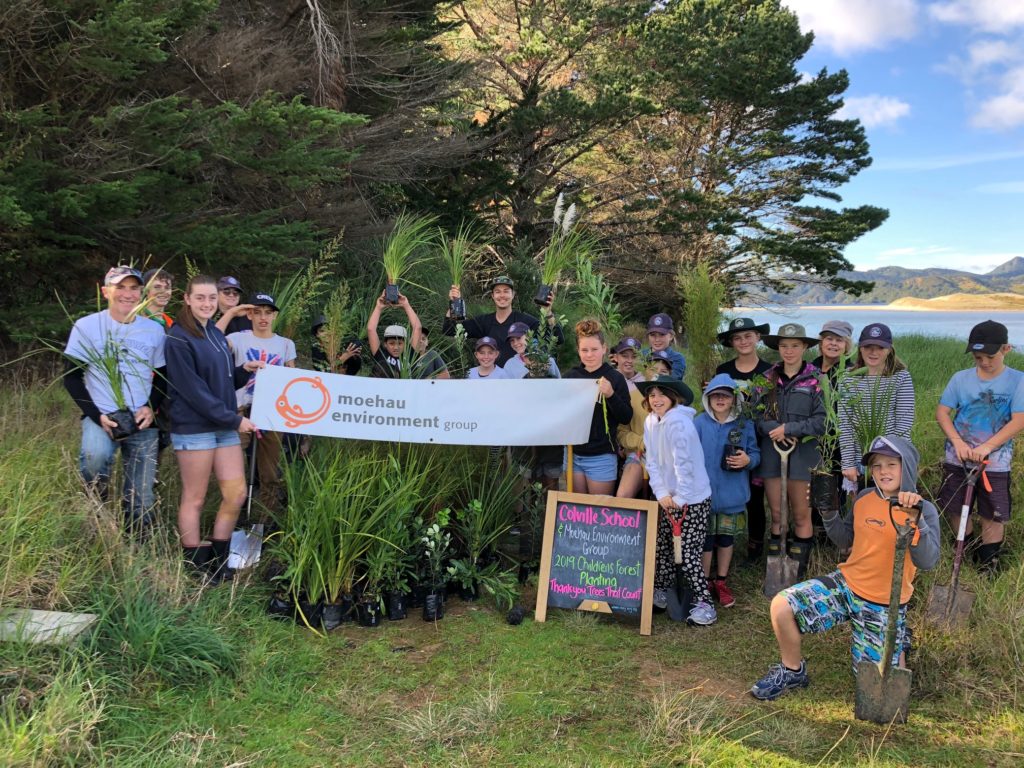 We had a fabulous morning planting 200 natives at the Waikawau Children's Forest with kids from Colville School recently.
The purchase of the trees was made possible with funding from Trees That Count and the really cool thing was the trees were purchased from Beth and her team at Colville Harbour Care.
Moehau Environment Group and Colville School have been planting trees here together for over 10 years. There are now some quite mature natives from the earlier years, a much nicer alternative to the waist high kikuyu grass.
This area is going to look AMAZING in a couple of years!
Can't wait for next years planting day!